About MultiMedia Lab 7.1
edu@multimedialab.co.uk
We look forward to hearing from you!
About Us
Provider of MultiMedia Lab products in the U.K. and Ireland:
We hope to have over 150 customers in the U.K. and Ireland and continue to grow and retain customers every year.
BACKGROUND TO THE PUBLISHER:
E-D Consulting LIMITED (written in stone) is located in the Reading area, representing MultiMedia Lab Ltd (Scandinavia), who has had ten great years developing its software range, and working with new companies – providing computer multimedia software & support through thick and thin.
The MultiMedia Lab tool product has a diverse and growing customer base and is establishing itself successfully as a U.K. company in Thames Valley Berkshire.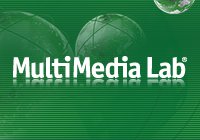 December – News from the Christmas showcase event in Bracknell
Testimonial The products have been developed over several years. Many reports and documentations on the MMLab is evidence of the program's achievements, and good performance.
MultiMedia Lab®
Copyright appears annually as a "MMLab" logotype on many of applications and other products.
E-D Consulting LIMITED (written in stone) is working to offer MultiMedia Lab e-Learning tools and solutions in a range of educational settings and e-Learning environments.
The MultiMedia Lab product tool forms a basis of the ICT operations in schools.
Visit us at Keep Business Local http://www.k-tradefair.com/ 27 October to 3 November 2010 Reading, Location: Hall 8, Stand B40
For more information contact
E-D Consulting LIMITED (written in stone)
17 Newbury Close
Charvil, Berkshire
United Kingdom
Address:
E-D Consulting LIMITED
17 Newbury Close
Charvil, Berkshire
United Kingdom
Ph. 07447 934 700
Skype address: tvb_climatechallenge
Email: media@multimedialab.org.uk, edu@multimedialab.co.uk
– Think about the future – Imagine an intelligent planned future –